Warm greetings dear all,
You are invited to explore these online offerings. To hear about future classes, please sign up for the mailing list.

Dance of Embodied Soul
online playshops


Tuesdays January 25, February 8 & 22, March 8, 2022
6:30 - 8:15 pm EST online via Zoom
Register by Monday before each playshop


Connect with your Body, Essence, and Listen to the Wisdom Within You


This playshop may be particularly of benefit for spiritual seekers/mystics, people gifted with sensitivity or empaths who love to dance and want to connect with the WISDOM OF THEIR BODY in CREATING A LIFE OF THEIR DREAMS.
In a gently guided dance/movement journey, lovingly land into the Home of your Body,
Connect with your embodied Soul/Essence/Center of your Being,
Hear and step into the guidance Within you for living the life you desire.
Connect with and be inspired by a community of like-hearted and like-minded souls
With conscious dance, dance/movement therapy tools, music and in community of other travelers. Conscious dance is informed by Soul Motion (soulmotion.com). With journaling, optional art making, and small group sharing.
***
Below are themes our upcoming playshops will tap into. Each gathering will include space for a personal movement journey to listen to the inner wisdom and guidance. Exploring these themes is optional, you are invited to listen to and follow what is alive for you in the moment, whether or not it is connected to the theme.
January 25: Inner Listening
February 8: Connection with the Divine
February 22: Soul Gifts
March 8: Stepping into Desires of the Heart
***
January 25 and February 8:
Pay-what-you-want (choose an amount that feels good to your heart)
Cost: $20 per class; s
uggested contribution: between $10 and $30
Pay-what-you-want (choose an amount that feels good to your heart)
Cost: $40 for the two classes combined; suggested contribution: between $20 and $60
by e-transfer to nadiastolpner@gmail.com
I look forward to moving with you!

Much warmth,
Nadia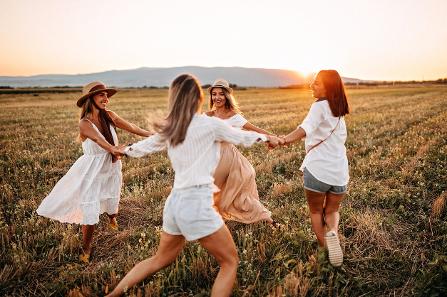 After an opening circle, each class begins with a gently guided movement warm up introducing different tools for embodiment that you can take into your own dance and into your daily life for grounding, reducing stress and taking care of your energy.
This is followed by space for your own dance/movement journey. O
pportunities to connect with other movers are woven in throughout the class. The intention of this community is to provide a non-judgemental, loving space where we are seen and heard just as we are, are supported and inspired. We also play and have fun dancing.
Towards the second half of the class we usually have opportunities to go on a deeper inner journey with movement explorations and contemplative movement that helps us to land even more into our bodies, listen to and be guided by our sensations and body wisdom.
Opportunities to journal or draw, as well as sharing with others in a sacred circle help us process our experiences and be moved by each other.