Neshamah In Motion workshops:

Personal Growth with Movement and Jewish Spirituality
Warm greetings!
Neshamah means soul in Hebrew.
The workshops offer a gently guided movement journey that weaves together dance therapy tools, conscious freestyle dance, music, and Jewish Spirituality.
The workshops offer space to
Connect with one's body in nourishing ways

Explore Jewish spirituality in embodied ways, including experiencing the Divine within and beyond as a felt experience in the body
Dance and be in a supportive community of other movers.
Neshamah In Motion workshops

Tuesdays
March 1, 15 & 22, 2022
April 11, 2022
7:00-8:30 pm EST
,
online via zoom
One thing I ask of You
I ask it with all of my heart
That I may dwell in Your House
All the days of my life.
Behold the beauty, the beauty of You
And to be in that Holy Place
Excerpt from King David's Psalm 27
The workshops offer movement explorations to
Connect with the sanctuary of our bodies,
Connect with own divine spark and the source of life experienced directly in our bodies,
Let go of stress,
Listen to inner embodied wisdom, f
eel deeply nourished and rejuvenated,
Enjoy a personal movement journey into greater presence and freedom,
All in a supportive community.
We will have opportunities to dance on our own as well as to connect with other movers.
Jewish spirituality (prayer and imagery) is woven in to inspire an embodied connection with the voice of the soul and with the Great Mystery we are a part of.
For both new and experienced movers. For participants who are 26 years old and older. For people of all genders.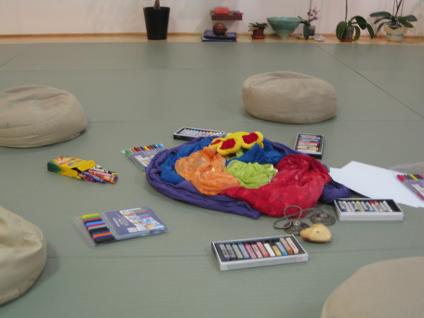 To register or with Questions: nadiastolpner@gmail.com
Cost: $20 per workshop OR Pay-what-you-want (choose an amount that feels good to your heart)

Payable by e-transfer to nadiastolpner@gmail.com for participants in Canada or by other means for those outside of Canada.
Please read SELF-CARE AGREEMENT before joining
WHAT TO WEAR AND BRING: we are present with bear feet or in non-slippery socks/indoor footwear, layered comfortable clothing is recommended. So is a water bottle.

For Online Workshops:
You will need a space where you can take a few steps
A video camera to share your presence with others
Internet connection and a computer/phone/tablet to join the workshop over zoom (a link to join will be provided after registration).
I look forward to being with you,


Nadia

The content of the workshops is inspired by and partly adapted from trainings I completed including:

Jewish Embodied Spirituality at Merkavat Ha-Makhol Institute for Embodied Spirituality with Julie Leavitt, Rabbi Diane Elliot, Simona Aronow and Latifa Berri Korpf

Embodying Great Mystery, Embodied Kabalistic learning program with Simona Aronow and Rabbi Diane Elliot
as well as
Dance Movement Therapy
Soul Motion Conscious Dance
11 years of facilitating movement-based workshops