Conscious Movement Journey
Greetings sisters and brothers. Do you enjoy movement/conscious dance? Would you like a space to unwind and reconnect with the blossoming garden of your being in community?
Come to experience a conscious dance journey with conscious freestyle dance, contemplative movement and music. A special acknowledgement will be given to soul/aliveness that we are, that permeates our cells, that makes our hearts soar, that sources our own wisdom, and by which we are united to all.
Come to unwind after a busy day, de-stress, arrive home into your body in a non-judgmental loving community, reconnect with the presence of your being, and follow your embodied soul's impulse into greater wholeness, connection, and expression.
509 Bloor Street West, 2nd Fl, Twisted Yoga Studio
Doors open at 7:30 pm
7:30 - 9:15 pm
Every Tuesday October 30th - December 11th*
Registration is required by Sunday* of each week to nadiastolpner@gmail.com.
* Special Movement & Sound Journeys with amazing soul and heart-full guest Musicians
November 13th - Chris Assaad
Registration is required by November 12th to nadiastolpner@gmail.com.
December 4th - K
istin Lindell
$30 per evening


If finances are a barrier to your attendance, please write to nadiastolpner@gmail.com.
To receive updates about upcoming workshops, please join mailing list.
Chris Assaad is a singer-songwriter from Toronto. His fire for music was ignited shortly after he began exploring his love of singing and songwriting when he was forced to overcome a rapidly progressing hereditary hearing loss condition. Nearly two years and two miraculous surgeries later, Chris was given the gift of perfectly restored hearing and a second chance, cementing his path of a life dedicated to his artistry and to inspiring others to follow their innermost calling. Since then, Chris has been actively using his voice to grow an international grassroots community, sharing his eclectic blend of soulful roots music, heart-opening songs and stories with audiences worldwide. In addition to his musical offerings, Chris is also a writer, storyteller and inspirational force. Chris has worked with hundreds of people, both one on one and in group settings, to support and empower clients in amplifying their authentic creative expression, cultivating emotional freedom and in the creation of a life they love. www.chrisassaad.com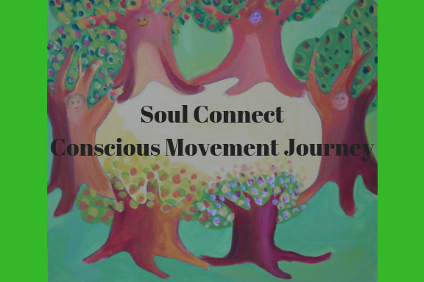 For individuals of all levels of experience with freestyle dance/movement meditation.
Twisted Yoga studio is conveniently located on Bloor St. between Spadina and Bathurst subways.
This space regretfully is not accessible as there is no elevator to the second floor.
What to bring
: we are present with bear feet, you are invited to wear comfortable layered clothing. Please bring water for yourself.
I look forward to seeing you on the dance floor and to weaving the journeys with you.

Loving Blessings,

Nadia