Conscious Movement Journey
Greetings sisters and brothers. Do you enjoy movement/conscious dance? Would you like a space to unwind and reconnect with the blossoming garden of your being in community?
Come to experience a conscious dance journey with conscious freestyle dance, contemplative movement and music. A special acknowledgement will be given to soul/aliveness that we are, that permeates our cells, that makes our hearts soar, that sources our own wisdom, and by which we are united to all.
Come to unwind after a busy day, de-stress, arrive home into your body in a non-judgmental loving community, reconnect with the presence of your being, and follow your embodied soul's impulse into greater wholeness, connection, and expression.
509 Bloor Street West, 2nd Fl, Twisted Yoga Studio
Doors open at 7:30 pm
7:30 - 9:15 pm
Every Tuesday October 30th - December 18th
Tuesday December 18th: registration required by Sunday to nadiastolpner@gmail.com
If finances are a barrier to your attendance, please write to nadiastolpner@gmail.com.
* Special Movement & Sound Journey with soul and heart-full guest musician
November 13th - Chris Assaad
Registration is required by November 12th to nadiastolpner@gmail.com.
$30 per evening

2019 - new Soul Connect Conscious Movement series is coming up. Details TBA.
We also have a special Movement & Sound Journey with guest musician Kristin Lindell in the winter. Details TBA.
To receive updates about upcoming workshops, please join mailing list.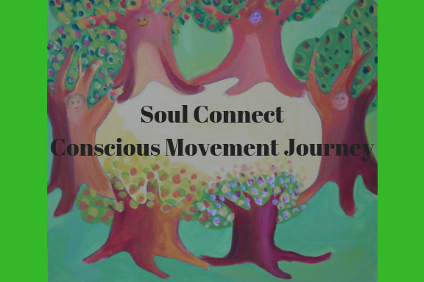 For individuals of all levels of experience with freestyle dance/movement meditation.
Twisted Yoga studio is conveniently located on Bloor St. between Spadina and Bathurst subways.
This space regretfully is not accessible as there is no elevator to the second floor.
What to bring
: we are present with bear feet, you are invited to wear comfortable layered clothing. Please bring water for yourself.
I look forward to seeing you on the dance floor and to weaving the journeys with you.

Loving Blessings,

Nadia