Body-Centered Counselling & Psychotherapy

Counselling and Psychotherapy sessions offer support on your journey of transformation towards your unique goals.

Approaches I use are grounded in underlying philosophy that we each have inherent goodness and wisdom within us. Within each person there is an inner guidance for next steps to their greater wholeness, health, and expression of their authentic being.
I work from a body-oriented perspective. This means that in addition to talking, you would have an opportunity to connect with your experience in the body. Embodied awareness can offer richer opportunities for insight and transformation that speaking does alone. The sessions usually incorporate movement/dance and can include other forms of expressive arts such as drawing and music as well.
I work with adults customising sessions to suit your specific needs and preferences.
Situations clients seek support for include but are not limited to:
Wanting to find more connection with the body
Living more authentically, in touch with oneself, with one's heart, soul and body, with one's gifts and purpose(s), sharing with the world in ways one finds truly fulfilling
Increasing ability to hear and trust own inner wisdom and guidance
Support around life transitions such as career and relationship transitions
Cultivating a more loving and compassionate relationship with oneself

Spiritual counselling: challenges and explorations related to connection with the Divine/Life/Mystery, using any name or lack of a name for the Divine that speaks to you. I am committed to honouring each person's truth and tradition/religion/path.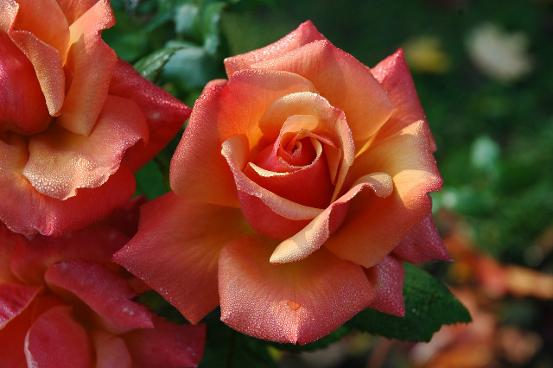 In our work together I draw from a variety of tools, based on what is needed for you. These tools include:
Dance/movement therapy

Mindfulness
Focusing and other body-oriented approaches
Strength-based and trauma-informed approaches
Spiritual counselling
Sessions are often covered by extended health benefit plans under Counselling or Psychotherapy services provided by a Registered Social Worker (my credentials are Masters of Social Work, Registered Social Worker). Please inquire with your insurance company. Receipts are provided.
Payment can be made by e-transfer.
Languages: In addition to English, sessions are provided in Russian language.

Please CONTACT me for a free 20 minute consultation as you search for the right person to work with:
647-836-1251, at nadiastolpner at gmail dot com, or send a message here
Location: currently all counselling sessions are online via video
715 Bloor St West, Toronto Healing Arts Centre. Steps from Christie subway station. Meetings are by appointment.