Mikdash: Personal Growth with Movement and Jewish Spirituality
Upcoming Workshop:
Embodied Soul Journey
Sunday February 16, 2020
6:30 - 8:00 pm
at 509 Bloor Street West, 2nd Floor, Twisted Yoga Studio (between Spadina & Bathurst)
Toronto
In this experiential workshop we will go on a journey towards greater embodied presence and personal wellness with dance/movement therapy tools, mindfulness, and Jewish Spirituality.
There are no choreographed steps. Instead, we are guided to listen to the movement as it unfolds within us. In a non-judgmental space, moving mindfulness meditation will assist us in reconnecting with our bodies and extending a kind welcome towards our experience.

Gently guided movement explorations and authentic movement will help us to follow our own unfolding.
Jewish spirituality can help us connect with the voice of the soul and with the Divine/Great Mystery we are a part of. It can also be an opportunity to find a personal embodied connection with Jewish prayer.

One thing I ask of You
I ask it with all of my heart
That I may dwell in Your House
All the days of my life.
Behold the beauty, the beauty of
Yeah and to be in that Holy Place


~ from Psalm 27:4, translation shared by my teachers Julie Leavitt & Simona Aronow at Jewish Embodied Spirituality retreat at Isabella Freedman Jewish Retreat Centre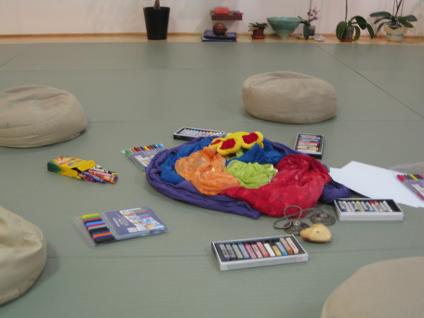 All movers are welcome, no prior experience in dance or mindfulness is needed to participate. People of all backgrounds and paths are welcome.
Investment into yourself: $35
If finances are a a barrier to your attendance please email Nadia to discuss alternatives.

Space is limited, please register in advance.
Questions and RSVP

I look forward to dancing with you,

Nadia

The content of the workshops is inspired by and partly adapted from trainings I completed including:
Jewish Embodied Spirituality at Merkavat Ha-Makhol Institute for Embodied Spirituality with Julie Leavitt, Rabbi Diane Elliot, Simona Aronow and Latifa Berri Korpf

Embodying Great Mystery, Embodied Kabalistic learning program with Simona Aronow and Rabbi Diane Elliot